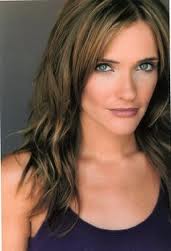 Joss Morgan Grey, portrayed by Bre Blair, is married to Sergent First Class Charles "Carlito" Grey. She is a very rich woman with an overprotective uncle who shoos away Grey a few times. Joss and Grey were all set to get married, but the army suspects her of only marrying Grey to get into the secrets of the Unit because of the possibility of her having Russian contacts. Molly is let into this possibility and later gets into a fight during wedding planning because she did not tell Joss about the suspicion. Joss and Grey do get married in the season finale, though she is used to being an independent woman. Kim and TIffy explain all the hardships of being a Unit wife to her one night, which spooks her a little, but she still choose to be with Charles.
Ad blocker interference detected!
Wikia is a free-to-use site that makes money from advertising. We have a modified experience for viewers using ad blockers

Wikia is not accessible if you've made further modifications. Remove the custom ad blocker rule(s) and the page will load as expected.